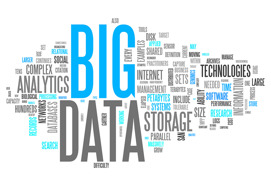 An event where you will only meet professionals working directly for other wind turbine owners
Don't waste your time traveling to conferences to listen to sales pitches. Cut out all sales pitches and meet directly - only with genuine wind turbine owner peers.

That's right, only professionals working directly for wind turbine owners can join this event. Meeting with only other end-users of wind turbines creates a completely different dialog, or as said by the Global Head of O&M at Enel Green Power who visited our event in 2017: "It has been a very productive and transparent dialog between all of us".

The roundtable presented below can be one of the most valuable discussions you will have this year:
Description:
Big data has been a buzz word for several years but given tools and methods allwos the owners to take a more practical view on these possibilities. Wind turbine owners have been collecting data and analyzing assets to detect turbines' failures or low performance at earlier stages. The industry is also getting more advanced on developing prognosis tools and systems. A huge challenge is to understand and detect faults and failures from very large amounts of data. To make this challenge even more advanced the owners also try to predict faults and failures with as much leadtime as possible. At this rountable we will capture the current challenges that owners have within Big Data and predictive analysis and also look closer at various techniques to detect fault and failures, including machine learning.
Agenda suggested for discussions:
Which characteristics should we have on the input data to the data analytical algorithms of a predictive maintenance system?
How to extract value from operating data?
How predictive analyses can provide valuable information to shed light on the root causes and mechanisms leading to failure?
How failure data derived from maintenance and spare-part records can be used for weak-point analysis.
Which tools and methods are at hand for the owner to do data analysis for early fault detection in wind turbines
Are machine learning models for fault detection and turbine performance in the far away future on in reach for the owner?
Is Big Data ready to help us for life time extension?
Is Big Data enough to predict component failures
Real load measurement for predictive real lifetime
Using of neuronet for predictive analysis
How can big data be used to predict component failure?
What are people monitoring to identify componant failure risk - activation, turbulence intensity, tower acceleration etc? how is it being used to predict risk of failure?
Small customer fleet to gauge a prediction on OEM's wont share lifetime predictions, Ways to model predictions
How can the number of hours technicians Need to work on turbines be lowered by using Big Data Information? How can damages to turbines be forseen?
How can we, as an asset manager, improve the outsourced O&M using big data and predictive analysis. Shouldn't we involve our O&M partner, and find a win-win? Is there already 'real/proven' experience of the benefit of Big Data & Predictive Analysis?
Your top challenge – directly included
You and your most relevant challenges will be directly included in this roundtable discussion. Prior to the event you will share your top challenge and your input for other's top challenges – within the topic of this roundtable. When you arrive you will find a booklet with your top challenge at the top of one page and with suggested approaches from your peers around this roundtable underneath. There will be one such page for each participant and this will be the foundation for you discussions.
Companies to be found at various roundtables in 2018: