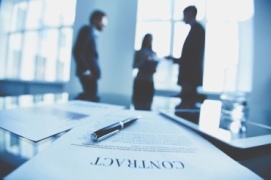 Wind turbine owner's roundtable:
Strategies for negotiating contracts with the OEMs
24 OCT - Session 1
view timetable
An event where you will only meet professionals working directly for other wind turbine owners
Don't waste your time traveling to conferences to listen to sales pitches. Cut out all sales pitches and meet directly - only with genuine wind turbine owner peers.

That's right, only professionals working directly for wind turbine owners can join this event. Meeting with only other end-users of wind turbines creates a completely different dialog, or as said by the Global Head of O&M at Enel Green Power who visited our event in 2017: "It has been a very productive and transparent dialog between all of us".

The roundtable presented below can be one of the most valuable discussions you will have this year:
Description:
All owners are following a similar route when negotiating the TSA, SA & SSA. Comparing why certain decisions are made at various milestones in this process could improve your next deal. With intense competition and also with OEMs both merging and offering service for each other's brands, a whole new range of possibilities are within reach for the buyers.
Agenda suggested for discussions:
How should the owner design their demands and specifications to the turbine manufacturer?
How to design your RFQ in order to facilitate comparison of different turbine makes and models
How to evaluate and compare different turbine manufacturers from a technical point of view
How to evaluate and compare the expected AEP (Annual energy Production)?
Which are the expected losses and uncertainties for the AEP?
How reliable are the estimates for the AEP and where are the major pitfalls?
Examples of important issues, how to evaluate power curve, thrust coefficient and noise emission
How to categorize and estimate the technical risks in order to do risk calculation
How to evaluate and compare different turbine manufacturers from a commercial point of view to understand the underlying cost in every step – where does the turbine manufacturer have their margins in both manufacturing and operations and maintenance of the turbine?
How to get the turbine's life cycle total cost and to make it possible to compare the life cycle costs between different models?
How to evaluate and compare terms and conditions for given guarantee on availability?
What are the commercial key figures and key risks to compare?
How to build your TSA – from an owner perspective?
Which are the core elements in the contract, from an active owner's point of view, that create the most potential for a profitable investment?
How to regulate the liquidated damages and for which circumstances?
What should you consider if you want to design your own TSA – technical, commercial, and procurement process considerations?
How to compare different Service Agreements?
How have the owners developed SA's regarding their demands for documentation, training, access to turbine data, and spare parts?
For which parts, tools and services will you have a supplier dependence for 20 years and how do you secure these in the agreement?
How to balance technical and commercial risks between the owner and the turbine manufacturer in the contract?
Which new risks have the turbine manufacturers been forced to carry as a consequence of how the market has changed the past 12 months?
How to divide the contract in separate elements and analyze the margin for each separate element?
For whom should availability be a challenge - the owner or the turbine manufacturer?
Who guarantees availability in other industries such as paper and pulp and hydro energy – the buyer or the seller, and what is the future in wind power on this issue?
Do the turbine manufacturers include too many business cases in the contract?
How could the negotiation process become more time effective and less complex?
Your top challenge – directly included
You and your most relevant challenges will be directly included in this roundtable discussion. Prior to the event you will share your top challenge and your input for other's top challenges – within the topic of this roundtable. When you arrive you will find a booklet with your top challenge at the top of one page and with suggested approaches from your peers around this roundtable underneath. There will be one such page for each participant and this will be the foundation for you discussions.