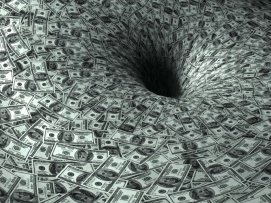 How is this done?
What a relief… to sit down at the same table with only other wind turbine owners. The best possible conditions to have, what the Global Head of O&M at Enel said about 2017: "A productive and transparent dialog between all of us". If you are tired of sales pitches, then this is your event: only wind turbine owners & no sales pitches. This is your best oasis to have the true version of end-user experiences from the wind industry. Feel free to explore which topics & models will be discussed, who has booked and evaluations from 2017
Description: Wind farm operations can be divided into three major categories: Manage costs, Increase availability and Increase output from available turbines. In this roundtable discussion we go back to the first of these three: Manage costs. Having a clear understanding of which activities will generate which costs and performance, is your best starting point. You and your peers all have different categories of assets, different business models, different site conditions, different turbine models etc. This means that you all have somehow different approaches and a lot of experiences to share on how to manage costs. This will be a healthy exercise to meet, compare how costs are managed and share experiences on successful compromises on having costs to go down and production to go up.
Agenda suggested for discussions:
How to categorize your assets to get a better overview - old, new, during warranty, post warranty, in-house or outsourced service etc
How is Life Cycle Cost of Energy defined and monitored in your company?
How we define and focus on costs throughout the life cycle
How to balance between cutting O&M costs or increasing availability?
Looking at the least performing windfarms - which priorities do we have to improve results?
What can be done differently during development and in contract negotiations to bring down O&M costs?
To do scheduled maintenance above or below vendors manual?
Lowest hanging fruit or first costs to cut using CMS in predictive maintenance
How predictive should predictive maintenance be?
Different business models (OEM, ISP or In-house) has different costs structures - how to navigate and reap possibilities
Case Studies presented and discussed by:
Gabriel Negrescu, Operation and Maintenance Manager at CEZ Group - Romania
Adam Greenslade, UK & Nordic Operations Manager - Onshore Wind at E.ON UK - United Kingdom
Piotr Górecki, Operations Department Director at PGE ENERGIA ODNAWIALNA S.A. - Poland
Kieran Tubridy, Asset manager at NTR PLC - Ireland
Brian Mullen, Operations Manager at Energia Generation - Ireland
Nikola Pletikosa, Project Manager at EKO d.o.o. - Croatia
Your top challenge – directly included
You and your most relevant challenges will be directly included in this roundtable discussion. Prior to the event you will share your top challenge and your input for other's top challenges – within the topic of this roundtable. When you arrive you will find a booklet with your top challenge at the top of one page and with suggested approaches from your peers around this roundtable underneath. There will be one such page for each participant and this will be the foundation for you discussions.