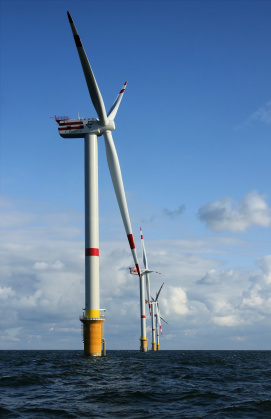 Wind turbine owner's roundtable:

Turbine condition monitoring systems
25 OCT - Session 2
View timetable
An event where you will only meet professionals working directly for other wind turbine owners
Don't waste your time traveling to conferences to listen to sales pitches. Cut out all sales pitches and meet directly - only with genuine wind turbine owner peers.

That's right, only professionals working directly for wind turbine owners can join this event. Meeting with only other end-users of wind turbines creates a completely different dialog, or as said by the Global Head of O&M at Enel Green Power who visited our event in 2017: "It has been a very productive and transparent dialog between all of us".

The roundtable presented below can be one of the most valuable discussions you will have this year:
Description:
In the early days, CMS was being questioned by the more experienced hands-on, practical people in wind but we can now conclude that CMS is the future. Now it is about what to measure, what to do with that information and which ROI this whole exercise will have. With new measurement equipment available and new methods of analyzing the gathered information, it brings a whole new complexity to the table. Then CMS for new turbines and old turbines is also two completely different challenges to approach
Agenda suggested for discussions:
How is responsibility split between owner/ service provider regarding the use of CMS?
Who has good experience with CMS on Vestas turbines?
Is it profitable to upgrade the condition monitoring system which was originally supplied together with the wind turbine?
Which condition monitoring methods are the most reliable and give the earliest warning signs of faults in main bearings, i.e. vibration, grease analysis, visual inspections?
What is the experience on Condition Monitoring systems and do we feel that we can rely on this technology?
Can anyone without expertise level do in-house monitoring with basic VA training? Which of the following CMS systems would owners recommend: Romax, Moventas, Brüel & Kjær Vibro? Permanent or portable CMS systems?
Is CMS useful for sites with long term O&M contracts?
What is the experience on Vibration Condition Monitoring systems on gearboxes, and can we rely on this technology
What is the experience on Condition Monitoring systems and do we feel that we can rely on this technology?
Can CMS predict failures or is it really more for early detection?
Is vibration monitoring sufficient or does it need to be completed with other techniques?
What are the most beneficial condition monitoring applications in your opinion?
What is the best predictive strategy for main bearings?
Will the costs outweigh the benefits?
Responding to CMS events in a proactive and condition based maintenance approach. Not simply as indication of impending failure. How the OEM or maintenance contractor interacts with CMS systems. Current practices seem to focus on supply chain rather than improving asset health.
How to work with CMS to have a good predictive maintenance set-up?
Is in-house analysis ever cost-effective, considering the specialist knowledge required.
Your top challenge – directly included
You and your most relevant challenges will be directly included in this roundtable discussion. Prior to the event you will share your top challenge and your input for other's top challenges – within the topic of this roundtable. When you arrive you will find a booklet with your top challenge at the top of one page and with suggested approaches from your peers around this roundtable underneath. There will be one such page for each participant and this will be the foundation for you discussions.