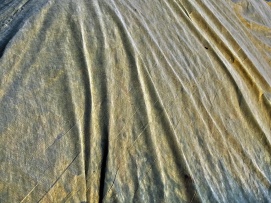 Wind turbine owner's roundtable:
Managing manufacturing defects on blades
25 OCT - Session 2
View timetable
An event where you will only meet professionals working directly for other wind turbine owners
Don't waste your time traveling to conferences to listen to sales pitches. Cut out all sales pitches and meet directly - only with genuine wind turbine owner peers.

That's right, only professionals working directly for wind turbine owners can join this event. Meeting with only other end-users of wind turbines creates a completely different dialog, or as said by the Global Head of O&M at Enel Green Power who visited our event in 2017: "It has been a very productive and transparent dialog between all of us".

The roundtable presented below can be one of the most valuable discussions you will have this year:
Description:
This is getting very exiting especially when the blade specialist from one > 5 GW owner claims that its most often possible to repair wrinkles and the blade specialist from yet another > 5 GW owner claims that they most often scrap their blades when finding wrinkles. Speaking to several other owners they are informed by their OEM that wrinkles has been found but its nothing to worry about. Things needs to be straighten out.
Agenda suggested for discussions:
Which experience do we have from wrinkles around the table?
Which standpoints does the OEMs and insurance company have on this issue?
What should you look for when doing FAT on new blades
Do we spend any efforts on finding wrinkles in operation today?
Which demands do put on the blade manufacturer considering wrinkles?
Management of known Blade issues?
Your top challenge – directly included
You and your most relevant challenges will be directly included in this roundtable discussion. Prior to the event you will share your top challenge and your input for other's top challenges – within the topic of this roundtable. When you arrive you will find a booklet with your top challenge at the top of one page and with suggested approaches from your peers around this roundtable underneath. There will be one such page for each participant and this will be the foundation for you discussions.