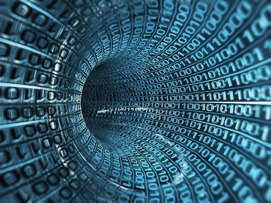 An event where you will only meet professionals working directly for other wind turbine owners
Don't waste your time traveling to conferences to listen to sales pitches. Cut out all sales pitches and meet directly - only with genuine wind turbine owner peers.

That's right, only professionals working directly for wind turbine owners can join this event. Meeting with only other end-users of wind turbines creates a completely different dialog, or as said by the Global Head of O&M at Enel Green Power who visited our event in 2017: "It has been a very productive and transparent dialog between all of us".

The roundtable presented below can be one of the most valuable discussions you will have this year:
Description:
Digitalizing O&M workflows is one of the hottest themes within wind farm operations. A wind farm operation is a very complex project when it comes to information flows within planning, executing and monitoring. The possibility to automate this flow of information, to keep it updated at all times and to give access to those who can influence improvements in wind farm operations has a huge impact on your margins. This task is huge. The different companies who have done their trial and errors on this route have found many pitfalls. Sharing experiences will help us to mark up these pitfalls.
Agenda suggested for discussions:
Which are the main efficiencies that we hope to gain by digitalizing O&M?
Which main processes do we want to digitalise?
Which people to be involved when digitalising O&M?
Which assistance is needed from the OEM to digitalise O&M?
Which software and hardware is needed to digitalize O&M?
How to integrate this into existing maintenance systems - such as SAP?
What scope of digitizing O&M data is practicable?
Importance of processed data and O&M know how
Which software and hardware is needed to digitalize O&M?
Cooperation with OEM when digitalizing O&M - to what extent?
Are the solutions ready-for- use available or this is always customized solution?
Best practice in the wind industry?
How to obtain, record and use Maintenance records from the OEM?
it is a big concern that all turbines, scada's, add-ons, are connected to the internet and are vulnerable to hacking. How to make sure that we remain safe and no one can enter our networks?
Your top challenge – directly included
You and your most relevant challenges will be directly included in this roundtable discussion. Prior to the event you will share your top challenge and your input for other's top challenges – within the topic of this roundtable. When you arrive you will find a booklet with your top challenge at the top of one page and with suggested approaches from your peers around this roundtable underneath. There will be one such page for each participant and this will be the foundation for you discussions.