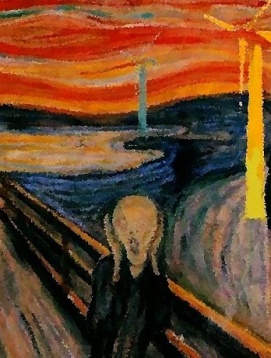 Wind turbine owner's roundtable:
Noise - issues, causes and solutions
25 OCT - Session 2
View timetable
Description:
Noise - issues, causes and solutions is a major challenge in wind farm operations and has been ranked high among the O2O WIND members to be included in the Owners Roundtable - WIND 2018. One of our members who is pushing for this subject will soon share a description, defining the main challenges within Noise - issues, causes and solutions as they see it and it will then be posted here.
Case Studies presented and discussed by:
Joe Dalton, Director asset management at NTR PLC - Ireland
Zhukov Gennadiy, Head of Butievo wind farm at DTEK - Ukraine
Friedrich Von Storch, Operations Manager at EnBW Energie Baden-Württemberg AG - Germany
Alistair Hinton, Commercial Manager (Generation) at Vattenfall Wind Power Limited - United Kingdom
Tiago Silva, Operation and Maintenance Manager at Iberwind - Portugal
Tomás Hayes, Project Manager at Brookfield Renewable Energy Group - Ireland
Your top challenge – directly included
You and your most relevant challenges will be directly included in this roundtable discussion. Prior to the event you will share your top challenge and your input for other's top challenges – within the topic of this roundtable. When you arrive you will find a booklet with your top challenge at the top of one page and with suggested approaches from your peers around this roundtable underneath. There will be one such page for each participant and this will be the foundation for you discussions.