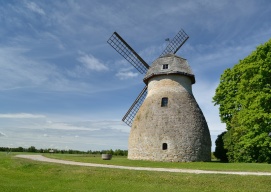 Description:
Refurbishing parts is a major opportunity in wind farm operations and have been ranked high among the O2O WIND members to be included in the Owners Roundtable - WIND 2018. One of our members who is pushing for this subject will soon share a description, defining the main challenges as they see it for how various parts can be refurbished both to avoid buy new parts and work more predictive. This will soon be posted here.
Case Studies presented and discussed by:
Lars Berger, Technical Support at Vattenfall Europe Windkraft GmbH - Germany
Piotr Górecki, Operations Department Director at PGE ENERGIA ODNAWIALNA S.A. - Poland
Henrik Renberg, Development Engineer at Skellefteå Kraft - Sweden
Rémi STEIN, Senior Machinery Expert at Engie - France
Dragos Sopoglu, Operation and Performance Specialist at CEZ Group - Romania
Your top challenge – directly included
You and your most relevant challenges will be directly included in this roundtable discussion. Prior to the event you will share your top challenge and your input for other's top challenges – within the topic of this roundtable. When you arrive you will find a booklet with your top challenge at the top of one page and with suggested approaches from your peers around this roundtable underneath. There will be one such page for each participant and this will be the foundation for you discussions.