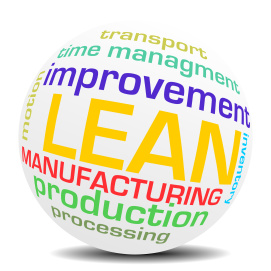 Description:
Lean? Isn't that the principals that Toyota has when producing cars? Well, according to one of the biggest operators in Nordics: "there is no difference if you are producing cars in a factory or if you are producing kilowatt hours at a power plant".
Lean can give you a better flow, reduce waste and create a platform for continuous improvements.
Furthermore when speaking to utilities and turbine suppliers in the Nordic region, both Dong Energy, Vestas, Statkraft, Siemens, Statoil New Energy and Fred.Olsen Renewables has all started to apply lean in their wind farm operations.
Let this roundtable discussion be your starting point to understand where your peers are in the process of applying Lean principles and which challenges there are around the table.
Agenda suggested for discussions:
Develop the ability to "see the flow" of work processes and to identify waste
Gain a good understanding for the linkage between process and information flow
Be given a common language and process for continuous improvement between technicians and managers.
Learn how the lean principles are developed in our daily troubleshooting
How to map processes in wind farm operations
How to create value and reduce waste in operations
How should CMS and Scada data be integrated to accelerate lean wind
farm operations
How to standardise repetitive O & M tasks to create an optimal workflow
Case Studies presented and discussed by:
Alan Hendersen, Head of Asset Management & Operations Europe at Innogy - United Kingdom
João Barrambana, Management & Operations Engineer at Iberwind - Portugal
Roland Flaig, Wind Operations - Head of EU North at E.ON - Sweden
Sverre Trolness, Head of Operations at STATOIL ASA - Norway
Yasuyuki Kaneko, General Manager of Asset Management at Eurus Energy Holdings - Japan
Your top challenge – directly included
You and your most relevant challenges will be directly included in this roundtable discussion. Prior to the event you will share your top challenge and your input for other's top challenges – within the topic of this roundtable. When you arrive you will find a booklet with your top challenge at the top of one page and with suggested approaches from your peers around this roundtable underneath. There will be one such page for each participant and this will be the foundation for you discussions.