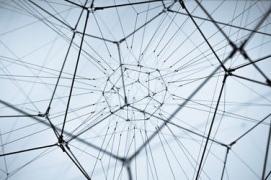 An event where you will only meet professionals working directly for other wind turbine owners
Don't waste your time traveling to conferences to listen to sales pitches. Cut out all sales pitches and meet directly - only with genuine wind turbine owner peers.

That's right, only professionals working directly for wind turbine owners can join this event. Meeting with only other end-users of wind turbines creates a completely different dialog, or as said by the Global Head of O&M at Enel Green Power who visited our event in 2017: "It has been a very productive and transparent dialog between all of us".

The roundtable presented below can be one of the most valuable discussions you will have this year:
Description:
Having a separate spare part naming structure for each model will always be a burden for an owner with several turbine models in their portfolio. But, the wind industry is maturing and players like Statoil, Dong, E.ON, Innogy, Statkraft, Vestas and Siemens are refining a common standard for the wind industry. The reference system is also based on functionality and ties together the right spare part with the right documentation and tools, which will improve the handling of your daily O&M tasks. The reference system allows the operator to build a mirror in their IT-system. This gives the operator a powerful tool for planning their daily O&M, and to follow up on Life Cycle Costs models.
Agenda suggested for discussions:
How to create a better O&M history for each component, turbine and wind farm
How to compare the same component across several wind farms
How to follow up on Life Cycle Costs models
How to build a mirror of the reference system in your IT system – based on functionality and needs in daily O&M
Create a better O&M history for each component, turbine and wind farm
How to implement spare part management to match your O&M strategy, and how RDS-PP® can help you to achieve a more efficient organization
How much resources do you need to spend on IT-systems, personnel and other investments to gain the benefits of RDS-PP®?
Is it mainly the major operators who can implement RDS-PP® or is it fully accessible for the smaller operators as well?
Your top challenge – directly included
You and your most relevant challenges will be directly included in this roundtable discussion. Prior to the event you will share your top challenge and your input for other's top challenges – within the topic of this roundtable. When you arrive you will find a booklet with your top challenge at the top of one page and with suggested approaches from your peers around this roundtable underneath. There will be one such page for each participant and this will be the foundation for you discussions.